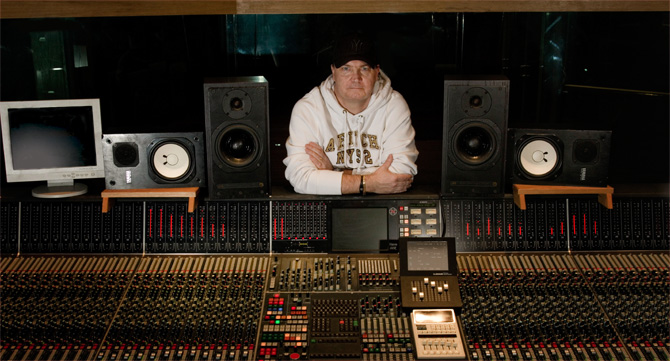 Steve Price started out in the music industry at the age of 18, when he became a Tea boy / Tape Op at the now sadly defunct, CTS Studios, Wembley. Steve had been in and around studios and surrounded by music long before that thanks to his father Ronnie Price, a session pianist, who would regularly take him along to recording sessions. It was on one of these outings that Steve took notice of the control room and those working within it. At that point Steve decided that he wanted to be what he thought could possibly be the coolest job around, a sound engineer.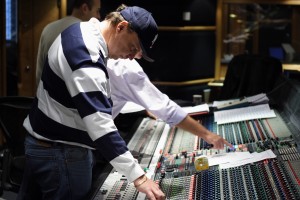 Steve learnt and developed his skills under the tutorship of CTS Engineers Dick Lewsey, Dave Hunt and Paul Hulme as well as some of the top engineers from the USA such as Dennis Sands and Al Schmitt, while working with high profile names such as John Barry, Danny Elfman and Alan Silvestri on scores for "The Living Daylights", "Batman" and "Who Framed Roger Rabbit" respectively. Within three years Steve had moved up within CTS to the rank of Engineer where he worked on many projects such as "Moonwalker" with Michael Jackson and Liza Minnelli's "Stepping Out" with Peter Matz as well as developing working relationships with people such as Ryuichi Sakamoto and Hans Zimmer. Steve continued as an engineer at CTS until 1993 when he joined Angel Recording Studios where he continues to work on industry leading projects from the Oscar winning scores to Grammy® winning albums.
Steve is the winner of two Grammy® awards, his first in 2012 for his engineering work on the Adele album '21', his latest being the Grammy® for Record of the Year 2015, which was awarded to Sam Smith for his track 'Stay with me' which again Steve engineered on. He had previously been nominated for a Grammy® in 2009 for his contribution to Adele's debut album '19'. In 2007 Steve was presented with the Gold Badge Award for his outstanding contribution to Britain's entertainment industry.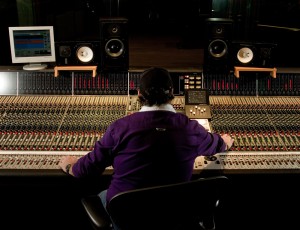 Steve has regularly worked at other top London studios including Abbey Road and Air Studios and has also recorded and mixed in studios across Europe and the U.S. Steve has long standing associations with some of the countries most revered names including, Anne Dudley, Debbie Wiseman, Karl Jenkins and George Fenton for whom he regularly engineers and mixes for, most recently having undertaken both duties for the BBC's critically acclaimed and technically lauded Frozen Planet series.
Steve also has great professional and personal relationships with many of the top session musicians in the country helping his clients bridge that vital gap between the control room and the live area. Recently these relationships resulted in Steve recording, producing and mixing the Tommy Blaize Band's album 'Don't ya Love Life'